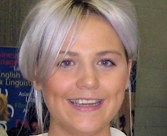 Rachael, Fashion Designer:
"Since doing TM I feel more in control, more balanced, more creative and able to cope in situations that would have got to me before I started meditating. My friends and family say I am more calm, compassionate and focused. I can really feel a change in myself and think it is one of the best things I have ever done. I wish I had found it sooner as it would have helped me enormously, especially through my degree were I felt massive stress. It is truly a gift and I now appreciate life."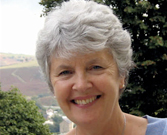 Lynnette Jones, Teaching Assistant for the Visually Impaired
"When my mother passed away, I was searching for something in my life and really did not know where to look. By chance, a friend was arranging an Introductory talk about Transcendental Meditation at her home so I managed to persuade my husband to come along and we have never looked back since that day. We have found balance, gratitude and peace in our lives and this seems to be reflected in both our personal and working lives. I wish that more people would realise the wonderful benefits of practising Transcendental Meditation."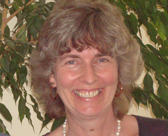 Jane Bence, Primary school teacher:
"Transcendental Meditation gives me the inner resources to cope with a demanding job as a primary school teacher. Creative ideas come naturally and I am able to respond more effectively to each child's needs. There is an easy flow of communication between myself and the children and many people comment on the happy and settled atmosphere in the classroom. I know that this is just a reflection of the happy and settled feeling that TM creates in me morning and evening."