Meet the National Director - Dr. David Lee Sheng Tin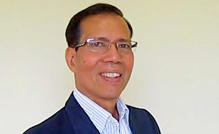 "TM is the most effective means of developing your full physical, mental and spiritual potential. As a TM teacher, as well as a Health and Lifestyle Consultant, I have seen TM transform the lives of individuals suffering from stress, depression and hopelessness, to happiness, health and peace. I recommend TM to everyone."
Over the past 25 years David has taught TM to thousands of people in the West Indies and various countries. He is passionate about helping individuals grow spiritually and creating a peaceful world.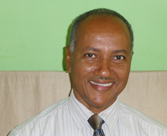 Local teacher - Anthony Grell
"It's been such a joy teaching Maharishi's Transcendental Meditation now for over 17 years. For me there is nothing more fulfilling than sharing this precious knowledge with those really willing and eager to learn."
For those already practising Transcendental Meditation
MEDITATORS' MEETINGS: Are held regularly at the centre - please contact us for full schedule.
PERSONAL CHECKING: To refresh your practice and receive more guidance on your TM technique, these one-to-one 30 minute sessions are available by appointment.
REFRESHER COURSES: If you would like to refresh your practice and understanding of Transcendental Meditation, why not sit in again on a course of instruction. Phone or email for details.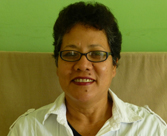 Local TM Teacher,
Shelley Hosein:
"I have always wanted to be a happy, peaceful person and to help others experience this in their own lives. Teaching TM for the past 15 years has certainly made this a reality for me."